PHOTO STUDIO WORKSHOP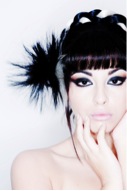 1) Initiation
Objectives: Understand how to use "manual" settings, and how this can be used wisely to give free rein to your imagination and creativity.
Concepts covered:
* the use of "aperture priority"
* how to manage depth of field (make the background blurred or sharp depending on the type of photo)
* the use of "shutter priority"
* how to manage speed and movement (obtain a sharp photograph of a subject in motion or achieve a more fluid motion photograph)
* the use of "manual" settings
* manage all parameters
Children from the age of 8 are accepted for the courses
2) Fashion - Portrait - Artistic Nude
Lighting: High-Key (light - dark) Low-Key (chiaroscuro)
Prerequisites: Unless otherwise stated, the courses are for beginner studio photographers who possess if possible minimum theoretical basics of photographic techniques (knowledge of aperture, shutter speeds, etc. ...).
Objectives: to improve oneself in digital photography, learn how to manage lighting, composition and studio techniques, learn how to direct a model.
The program:
* presentation of the trainees and their work
* overview of studio equipment and shooting
* studio practice and lighting
* composition of the shooting area, assembly of various components, preparation of background, adjusting the flash, measuring the exposure
* lunch on site or off premises
* photo shoot with a model (2 ½ hour minimum)
* practical experience with setting up 3 or 4 lighting configurations
* learn how to direct a model
* analysis of digital lab photographs: presentation of software, conversion to black and white, printers, ink jet paper, backup measures, development of RAW files, editing color and black and white photos, use of Epson Stylus Pro 3800 Printer. The participant receives a print of their best photograph as well as their contact sheets. At the end of the course you will be able to create the desired lighting, choose the appropriate setting for the desired result (black and white and color digital photos) and of course direct and
enhance the attributes of a model.
3) Post-production Techniques
Lightroom is one of the easiest graphics software to use and is suitable for photographers to learn the basics of photo editing. You will be able to learn how to optimise and interpret your images and make very creative works.
Participants must bring:
-A laptop installed with the program Lightroom - available as a free trial version from Adobe website.
-Personal un-retouched photographs (JPEG and RAW if possible)
Content:
Presentation of software and modules
• Selecting and retouching images (JPEG / RAW)
Basic settings (brightness, colorimetry, saturation, cropping ...)
Special effects, photo retouching and corrections. Practical exercises with instructional and personal photographs.
• The importance of catalogs: storing images on a computer, importing images with Lightroom, the use of catalogs.
Batch jobs and presets
Exporting images and backups
PRIVATE SESSIONS
Portraits, fashion shoots, children, babies, couples, family shots, photo books.
Portraits of company managers, executives, employees.
Treat yourself to a photo shoot in a studio with a professional photographer who will guide you in creating the most flattering poses; and with whom you will have complete confidence.
STUDIO PORTRAIT SHOOTING:
70 euros, all taxes included, for approximately a 45 minute session
10 photos with Post Production editing (retouching, black and white ...)
EXTENSIVE STUDIO PORTRAIT SHOOTING:
Approximately a 2 hour session. The best photos with Post Production editing (retouching, black and white ...)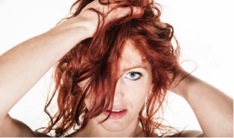 From 130 to 400 euros, all taxes included
(Prices depend upon your requests : make-up, hairstyle, photo book …)
BOUDOIR PHOTO SESSION
A boudoir photo session, which is very popular across the Atlantic, is not simply a photo shoot in a revealing or provocative outfit.
It is a photo shoot which will produce a portrait of a woman which is chic, glamorous and sexy, while highlighting her beauty, femininity and sensuality and may also develop her self confidence (phototherapy).
This type of session can be a great gift for a special occasion such as Valentines Day, Anniversary or Bachelorette Party …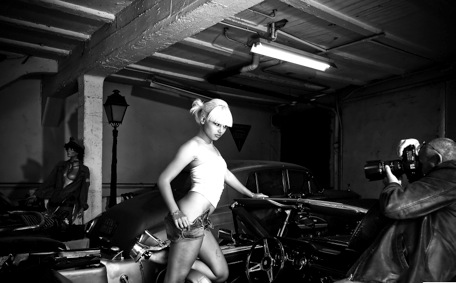 400 euros, all taxes included
MATERNITY PHOTO SESSION
The best time for a maternity photo shoot is usually in the seventh or eighth month of pregnancy as the roundness of the tummy is prominent and the mother is positively radiant. The father and/or brothers or sisters are most welcome during the shoot; the photos will be even more genuine and will provide a wonderful keepsake for the whole family.
Of course, a more intimate session is possible.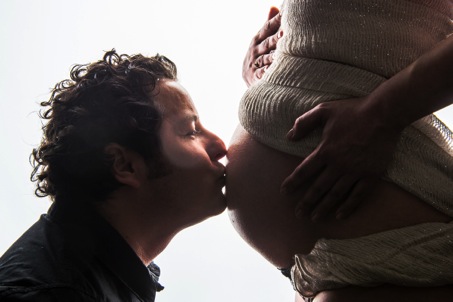 350 euros, all taxes included
ARTISTIC NUDE PHOTO SHOOT
Session lasts approximately 4 hours
A naked body, devoid of any vulgarity is simply beautiful. With its flaws, its strengths, its weaknesses. It is our shell, but more than this, it speaks about us, our past, our trials, our joys.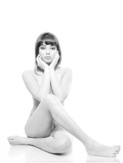 "The naked body is sincere"
500 euros, all taxes included
IN THE MYTHIC STYLE OF …. HARCOURT
Session lasts approximately 4 hours
Dominique Jaussein can also create your art portrait with digigraphie, by using chiaroscuro lighting made famous at HARCOURT Studio in Paris.
Enlightenment and elegance
Enlighten yourself and do it your way……!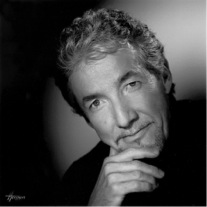 Publicity and corporate portraits
(Managers, artists …)
600 euros, all taxes included